"The Cricket" has a surprise ending that will make you chuckle.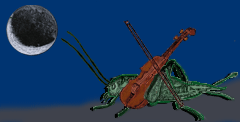 Here is a tale for those who sing with reason:
There was a cricket, troubadouring fellow,
Who chirped his lay*, or zoomed it like a 'cello,
Day in, day out, no matter what the season.
Great was his love for his own violining;
He never wearied saying, "What performing!"
And oft, when through, would ask, "Was not that charming?"
Then play it over, right from the beginning.
A talent, such as his, should be rewarded,
So thought he, all unconscious of intention
Of any one among the violin sects,
Until by some one, lo, he was regarded;
Lifted, examined; given special mention;
And placed within a case with other insects.

Notes
*This means "song". It's a literary use of the word "lay".

This poem is a warning about the dangers of being vain.

Written by Madison Julius Cawein.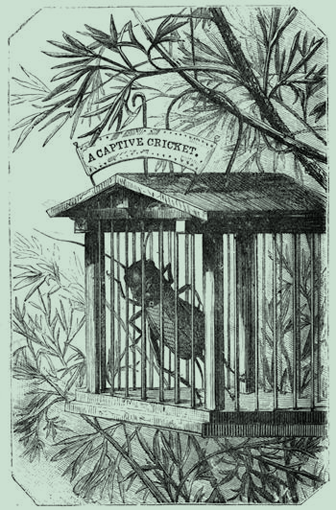 Thanks and Acknowledgements
Image composed by Lisa.