This verse comes from the song Spider's Web. It's lovely on its own.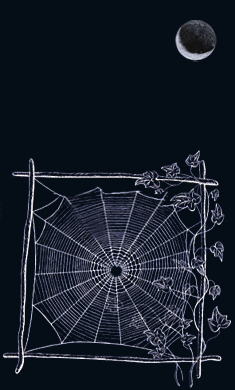 There's a web like a spider's web,
Made of silk and light and shadows,
Spun by the moon in my room at night.
It's a web made to catch a dream,
Hold it tight 'til I awaken,
As if to tell me, my dream is all right.