This may make you question reality!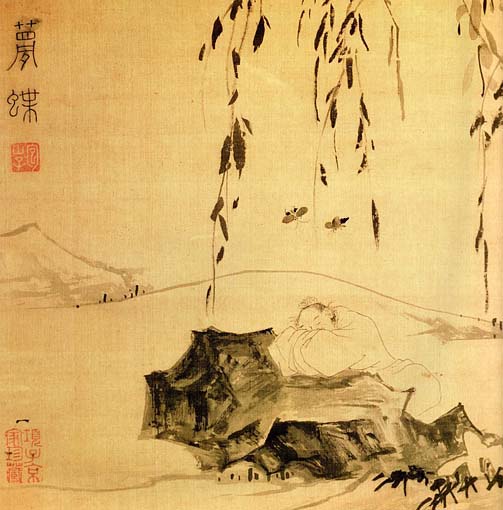 I Dreamt I was a Butterfly
I dreamt I was a butterfly
Fluttering around the sky,
Then I awoke
And now I wonder:
Am I a person who
Dreamt of being a butterfly
Or am I a butterfly
Dreaming I'm a person?
Notes
This was originally written by the Chinese philosopher Zhuangzi.

Recording by Lisa Yannucci.
Thanks and Acknowledgements
The original longer version of this in Chinese is by Zhuangzi. This version was adapted by Lisa.

Image: Zhuangzi Dreaming of a Butterfly, Ming dynasty, mid-16th century Ink on silk.