"Cooties" used to mean lice. Nowadays in the US, "cooties" refers to an imaginary disease that a boy can give to a girl (or vice versa) by touching her. Normally one kid goes up to another kid, touches their arm and yells "You've got the cooties!" Then they run away. This song uses the earlier definition.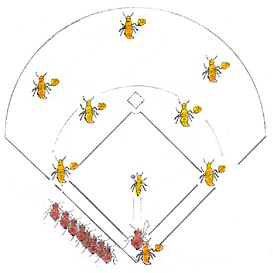 The Cooties and the Bedbugs
I woke up one morning
I looked upon the wall
The Cooties and the Bedbugs
Were having a game of ball.
The score was six to nothing.
The Cooties were ahead,
But the Bedbugs hit a home run
And knocked me out of bed.

Notes
Sometimes the bugs in this song are roaches or mosquitoes and bedbugs.

There are many versions of this song.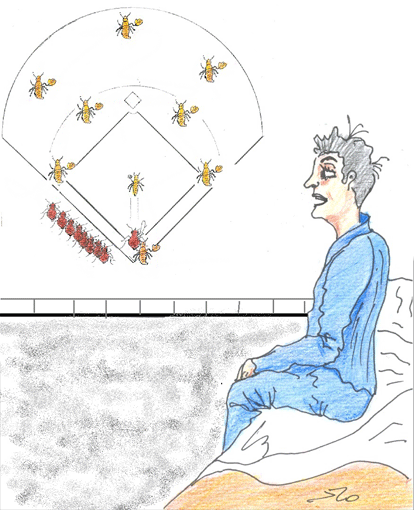 Comments
Please email me the version of this song that you know! Thanks! Mama Lisa

Chanted by Jason Pomerantz.

Thanks and Acknowledgements
Thanks to Monique Palomares for the illustrations!