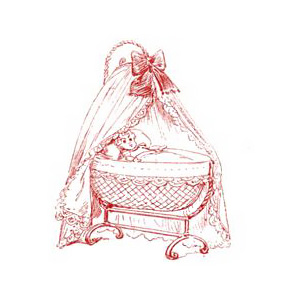 Here's to the baby-
With her little nose,
Pink cheeks and blue eyes,
And ten tiny toes.
When the wind is howling
All around the house,
Baby in her cradle
ls cozy as a mouse.
Notes
Written by Dr Edward Quintard, an American doctor, educator, poet and author. He was Mark Twain's personal friend and physician.