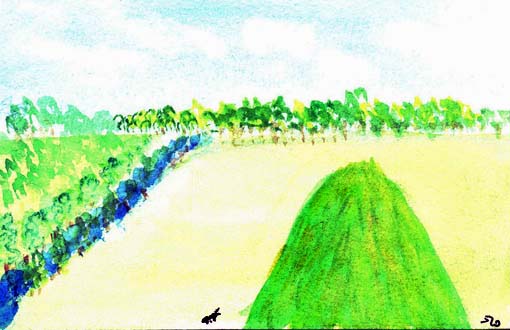 The ambitious ant would a-travelling go,
To see the pyramid's wonderful show.
He crossed a brook and a field of rye,
And came to the foot of a haystack high.
"Ah! Wonderful pyramid!" then cried he;
"How glad I am that I crossed the sea!"

Notes
Written by Amos R. Wells.

Recited by Lisa Yannucci.
Thanks and Acknowledgements
Thanks to Monique Palomares for the illustration!