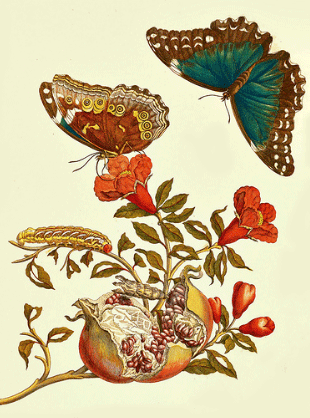 I creep upon the ground, and the children say,
"You ugly old thing!" and push me away.

I lie in my bed, and the children say,
"The fellow is dead; we'll throw him away."

At last I awake, and the children try
To make me stay, as I rise and fly.

Thanks and Acknowledgements
Image: Illuminated Copper engraving by Maria Sibylla Merian, from Metamorphosis insectorum Surinamensium, Plate IX (1705).