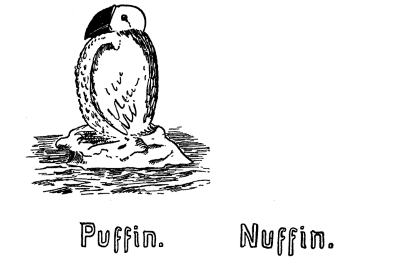 Upon this cake of ice is perched,
The paddle-footed Puffin:
To find his double we have searched,
But have discovered - Nuffin!
Notes
Written by Robert Williams Wood.

Thanks and Acknowledgements
This poem can be found in "How to Tell the Birds from the Flowers - A Manual of Flornithology for Beginners" written and illustrated by Robert Williams Wood (1907).