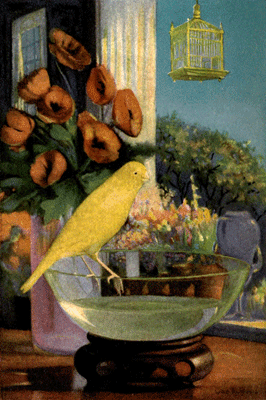 Up in your cage of gold,
Singing us all awake,
What, if it might be told,
What is the wish you'd make?

Is it, "I'd like to be
Out in the open air,
Out of this cage, and free,
Free to go anywhere?"
Notes
Written by Frank Dempster Sherman.

Thanks and Acknowledgements
This poem can be found in "The Child's Companion" (1844) with the author given as S.W.P.