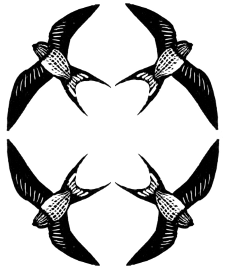 Four little birds all flew from the nest,
Flew north, flew south, flew east and west.
They thought they would take a wider view,
So they spread their wings and away they flew.
Notes
Written by Mary Mapes Dodge.

Thanks and Acknowledgements
This poem can be found in "The Child's Companion" (1844) with the author given as S.W.P.