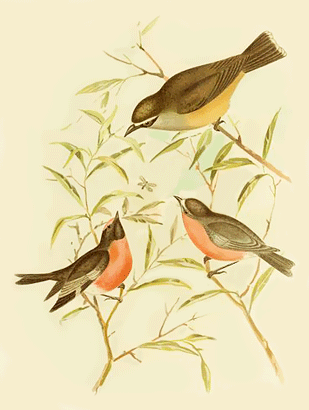 A flash and flicker of dripping wings,
A wet red breast that glows
Bright as the newly opened bud
The first red poppy shows,
A sparkle of flying rainbow drops,
A glint of golden sun
On ruffled feathers, a snatch of song,
And the robin's bath is done.
Notes
Written by Evaleen Stein.

Thanks and Acknowledgements
Illustration from "The Birds of Australia" (1891).