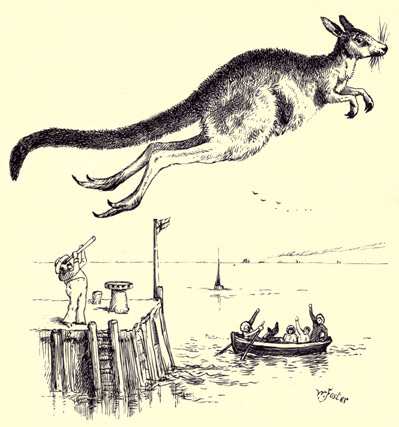 They held a great meeting a king to select.
And the kangaroo rose in a dignified way.
And said, "I'm the one you should surely elect,
For I can out-leap every beast here today."
Said the eagle, "How high can you climb toward the sky?"
Said the nightingale, "Favor us, please, with a song!"
Said the hawk, "Let us measure our powers of eye!"
Said the lion, "Come wrestle, and prove you are strong!"
But the kangaroo said, "It would surely be best,
In our choice of a king, to make leaping the test!"

Notes
Written by Amos R. Wells.

Recording by Jason Pomerantz.
Thanks and Acknowledgements
This poem can be found in St. Nicholas Magazine (1886).