Harriet Prescott Spofford wrote this poem. She used the word "worm" loosely to encompass caterpillars. It's a pretty poem about a caterpillar turning into a butterfly.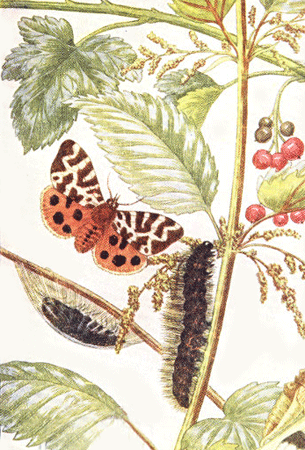 "Oh, I am dying, dying!" said the worm.
"I feel thick darkness closing o'er my eye;
All things fall from me with my breaking sheath;
Good-by, sweet leaf: Oh, dear, green world, good-by!"

Then the dull mask that had enclosed him fell
Still further. Oh, what lofty space, what light!
And, all about, what happy hovering things
Like blossom petals that had taken flight!

And fluttering, stretching on the air he spread
Great gauzy wings that let the sunshine through;
Forgot that he had ever been a worm,
And far off in the strange new depths he flew.
Notes
Written by Harriet Prescott Spofford.

Recited by Jason Pomerantz.