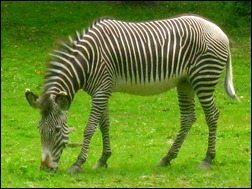 The zebra always seems malicious,
He kicks and bites 'most all the time;
I fear that he's not only vicious,
But guilty of some dreadful crime.

The mere suggestion makes me falter
In writing of this wicked brute;
Although he has escaped the halter*,
He wears for life a convict's suit.

Notes
*The noose

Written by Frank Roe Batchelder.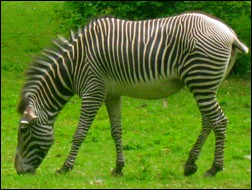 Thanks and Acknowledgements
Photos: Taken by Mama Lisa at the Bronx Zoo in New York