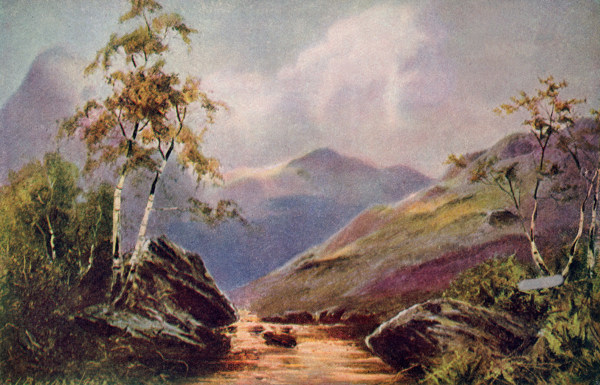 "What is life?" we ask. "Just one darned thing after another," the cynic replies. Yes, a multiplicity of forces and interests, and each of them, even the disagreeable, may be of real help to us. It's good for a dog, says a shrewd philosopher, to be pestered with fleas; it keeps him from thinking too much about being a dog.

What's life? A story or a song;
A race on any track;
A gay adventure, short or long,
A puzzling nut to crack;
A grinding task; a pleasant stroll;
A climb; a slide down hill;
A constant striving for a goal;
A cake; a bitter pill;
A pit where fortune flouts or stings;
A playground full of fun; -
With many any of these things;
With others all in one.
What's life? To love the things we see;
The hills that touch the skies;
The smiling sea; the laughing lea;
The light in woman's eyes;
To work and love the work we do;
To play a game that's square;
To grin a bit when feeling blue;
With friends our joys to share;
To smile, though games be lost or won;
To earn our daily bread; -
And when at last the day is done
To tumble into bed.

Notes
"Life" was written by Griffith Alexander for "The Philadelphia Evening Public Ledger."