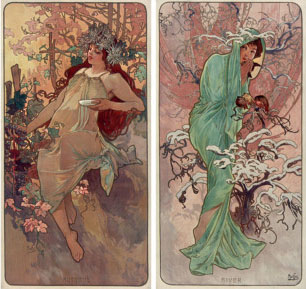 I do not know which I love best,
Because when summer's here
I wish that summer time would last
Right through all of the year.

But when some morning I awake
And find earth white with snow;
Oh! then I wish the winter days
Would never, never go.

Thanks and Acknowledgements
Image from The Seasons (1896) by Alphonse Mucha, National Library of France.