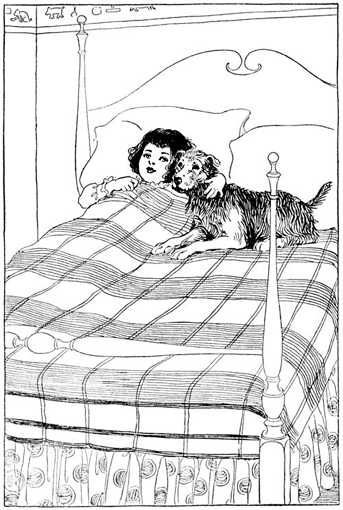 I have a little dog,
With soft, long hair that curls,
And bright, black, sparkling eyes,
And he loves little girls.

He never snarls or bites,
His temper is so mild
And he dearly loves to play
With every little child.

And in the morning early,
He's sure this funny pup,
To say, "Bow-wow, Miss Mary
'Tis time that you were up."