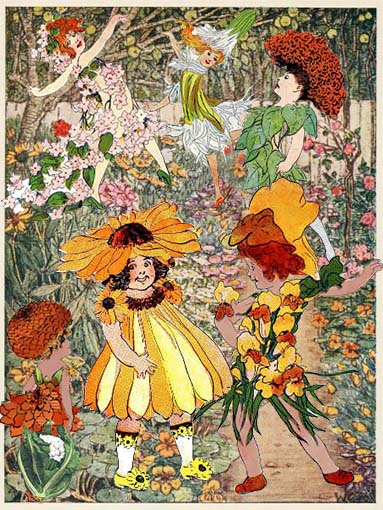 The Garden is Full of Flowers
The garden is full of flowers
All dancing round and round.
John-flowers,
Mary-flowers,
Polly-flowers,
Cauli-flowers,
They dance round and round
And they bow down and down
To a black-eyed daisy.

Notes
This poem was composed by Hilda Conkling when she was 4 -5 years old.. She told it to her mother who wrote it down.

Thanks and Acknowledgements
Image composed by Lisa Yannucci.