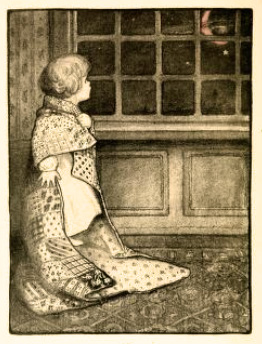 The red moon comes out in the night.
When I'm asleep, the moon comes pattering up
Into the trees.
Then I peep out my window
To watch the moon go by.
Notes
This poem was composed by Hilda Conkling when she was 4 -5 years old. She told it to her mother who wrote it down.