I love this little poem because it reminds me of the joy of writing a letter as a child and anticipating a response. We should try to get back to the simple pleasure of letter writing from time to time.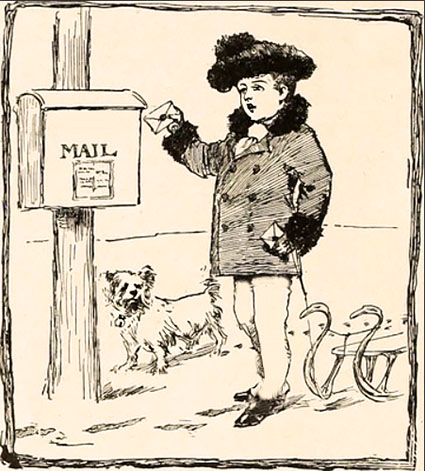 A letter is a gypsy elf
It goes where I would go myself;
East or West or North, it goes,
Or South past pretty bungalows,
Over mountain, over hill,
Any place it must and will,
It finds good friends that live so far
You cannot travel where they are.

Notes
Poem by Annette Wynne.