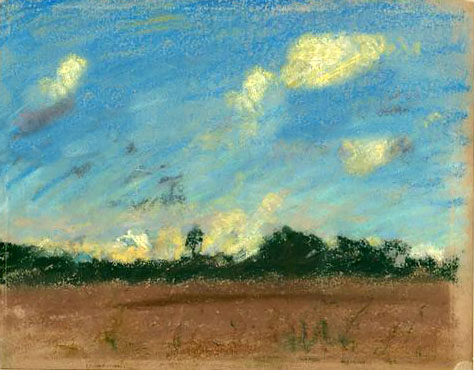 The Small Clouds Nestled in the Sky
The small clouds nestled in the sky
And hid the sun;
But soon the blustering wind rushed by,
And chased them every one,
And swept the sky so neat and clean
That not a single speck was seen.
Notes
Written by Annette Wynne.

Thanks and Acknowledgements
Image: Distant view of a wood across a stretch of water or of barren soil. High sky with some clouds by Walter Clark (1890's), edited by Lisa.