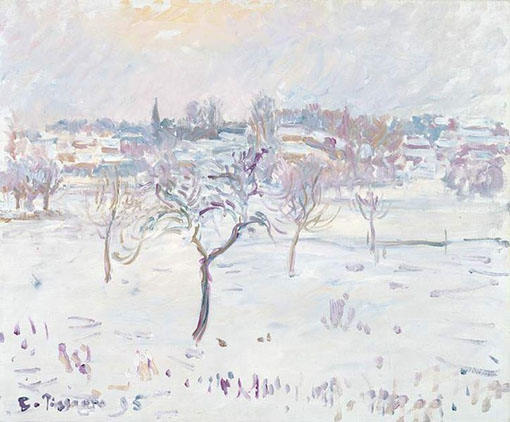 Oh, the snow, the beautiful snow,
Filling the sky and the earth below;
Over the housetops and over the street,
Over the heads of the people you meet!

Notes
This is an excerpt from a longer poem called "Beautiful Snow" written by John Whittaker Watson.

Thanks to Tina for sharing the first recording!
Thanks and Acknowledgements
Image: Camille Pissarro, Snowy landscape at Eragny with an apple tree (1895).