"The Little Turtle was written by Vachel Lindsay. According to Wikipedia, "He is considered a founder of modern singing poetry, as he referred to it, in which verses are meant to be sung or chanted."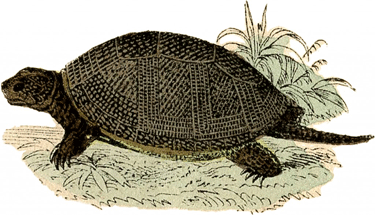 There was a little turtle.
He lived in a box.
He swam in a puddle.
He climbed on the rocks.

He snapped at a mosquito.
He snapped at a flea.
He snapped at a minnow.
And he snapped at me.

He caught the mosquito.
He caught the flea.
He caught the minnow.
But he didn't catch me.