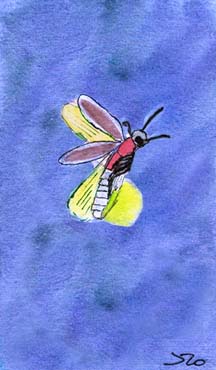 A little light is going by,
Is going up to see the sky,
A little light with wings.

I never could have thought of it,
To have a little bug all lit
And made to go on wings.

Notes
"Firefly" was written by Kentucky novelist and poet Elizabeth Madox Roberts.

Thanks and Acknowledgements
Illustration by Monique Palomares.