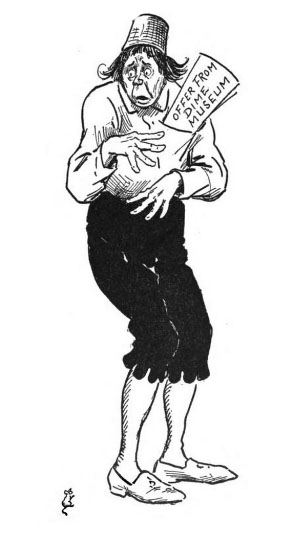 The giant Jim, great giant Jim,
Wears a hat without a brim,
Weighs a ton, and wears a blouse,
And trembled when he meets a mouse.
Thanks and Acknowledgements
Thanks to Barbara Huet for sharing this rhyme with us!

This rhyme and image can be found in "Mother Goose's Nursery Rhymes" by Frederick Burr Opper,
J.B. Lippincott Company, 1899.