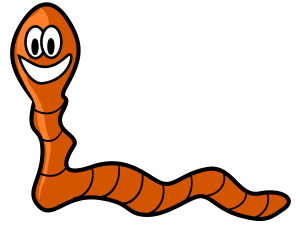 Ooey gooey was a worm
And a mighty worm was he
He sat upon a railroad track
And a train he did not see,
Ooey Gooey!

Thanks and Acknowledgements
Thanks to Dean Brown for sharing this rhyme with us!

This rhyme can be found in print as far back as 1939 in "High-school Journalism" by Harold Spears, Charles Hubert Lawshe.