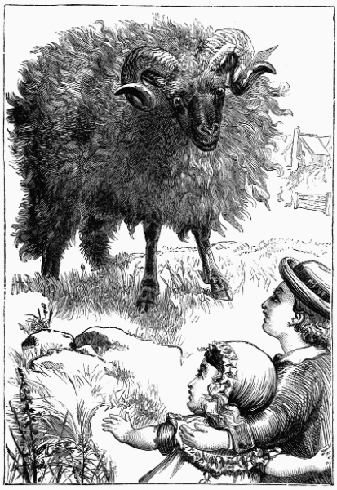 Bleku, Nigra Ŝafo
Baa, Baa, Black Sheep
Nursery Rhyme
Nursery Rhyme
Bleku, bleku, nigra ŝafo!
Ĉu lanon havas vi?
Jes Sinjoro, jes Sinjor',
Mi havas sakojn tri.
Por la bona mastro
Kaj la mastrineto
Ankaŭ por la knab'
Kiu loĝas en vojeto.
Baa, baa, black sheep,
Have you any wool?
Yes, sir, yes, sir,
Three bags full;
One for the master,
And one for the dame,
And one for the little boy
Who lives down the lane.

Many thanks to Jean Marc LECLERCQ for reciting this rhyme for us!