Plòu e solelha
It's Raining, It's Shining
Nursery Rhyme
Nursery Rhyme
Plòu e solelha
Fa lo temps de Marselha
Se tot lo monde o sabiá
Tot lo monde corririá.
A fòrça de córrer
Se romprián lo morre
A fòrça de caminar
Se romprián lo bot del nas.
It's raining, it's shining
It's Marseilles' weather,
If everybody knew it
Everybody would run.
If they'd keep running
They'd break their mouths
If they'd keep walking
They'd break their noses' tip.

Thanks to Monique for reciting this rhyme!
Sheet Music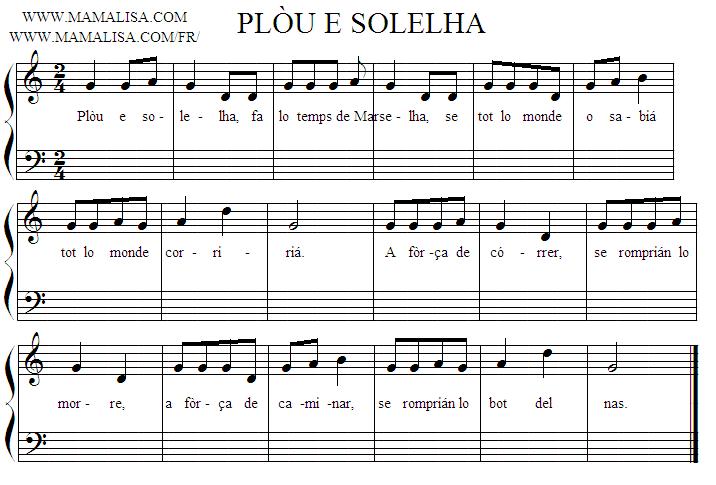 Thanks and Acknowledgements
Many thanks to Monique Palomares for contributing and translating this rhyme, for the score, midi and mp3 recording.
Mercé plan!