John sent us this rhyme with the following note:

"A Mr. Arthur Brady taught me the names of our toes. Mr. Brady worked for my father in the mid-1950's and was keen that I learn this bit of folklore. He hailed from the State of Maine (United States), and gave me to understand all kids growing up in Maine learned these names. Likely hyperbole, but his cultural transmission has stuck with me pleasantly these sixty-odd years since. How gratifying to be able to share this folklore with children anywhere in the world!

Mr. Brady always began with the left big toe. Names went from there to the left
little toe, then around to the right little toe, and ended at the right big toe. He pronounced 'Old Tom Bumble' (the right big toe) in a portentous voice meant to sound both grand and silly, at the same time wiggling Old Tom Bumble in a way to make kids laugh.

My spelling is purely phonetic."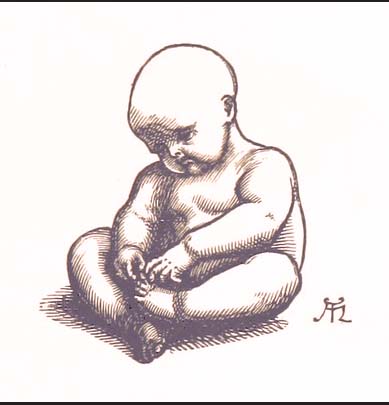 Old Rumble Bo,
Sally So,
Long Man,
Lick Pot,
Little Jack a'Dandee'o

Kickee Pea,
Penny Rue,
Ruddy Whistle,
Mary Tossle, and
Old Tom Bumble

Thanks and Acknowledgements
Thanks to John E. Moeur for contributing this rhyme on 29 September 2016 and for sharing with us the story of how he learned it.