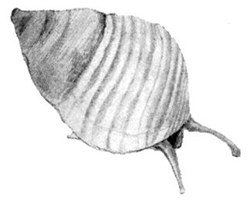 Nursery Rhyme
Nursery Rhyme
Escargòl
Ventre mòl
Sortís la testeta
Sortís las banetas,
Te donarai un grun de sal
Te menarai a l'espital.
Snail
You soft belly
Get your little head out
Get your little horns out
I'll give you a grain of salt
I'll take you to the hospital.
Notes
This rhyme is usually recited

Thanks to Monique for reciting Escargòl for us!
Thanks and Acknowledgements
Many thanks to Monique Palomares for contributing and translating this rhyme and for the mp3 recording.
Mercé plan!