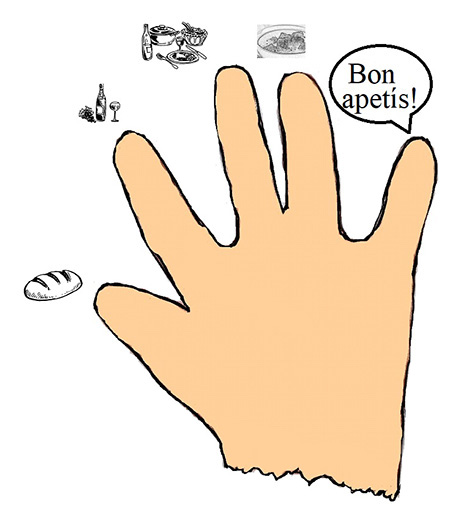 Aquel va quèrre de pan
This One Fetches Some Bread
Aquel va quèrre de pan
Aquel va quèrre de vin
Aquel bota la taula
Aquel trempa la sopa
Aquel ditz: "Bon apetis"
This one fetches some bread
This one fetches some wine
This one sets the table
This one dips bread in the soup
This one says "Enjoy your meal!"
Notes
This rhyme is usually recited

Thanks to Monique for reciting this rhyme!
Thanks and Acknowledgements
Many thanks to Monique Palomares for contributing and translating this rhyme, for the mp3 recording and the illustration.
Mercé plan!