Here's a Thanksgiving song for all you vegetarians out there! It's sung to the tune of "Oh My Darling Clementine"…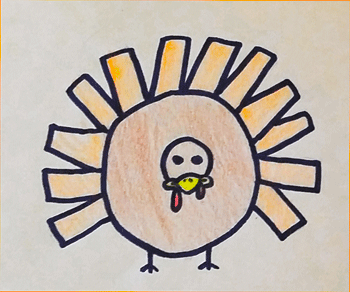 Albuquerque is a turkey,
And he's feathered and he's fine.
And he wobbles, and he gobbles,
And he's absolutely mine.

He's the best pet that you can get,
Better than a dog or cat.
Albuquerque, he's my turkey,
And I'm awfully glad of that.

Albuquerque, he's my turkey,
He's so cozy in his bed,
Because for our Thanksgiving dinner,
We had scrambled eggs* instead.
Notes
*Or "Pizza pie" or any other dish you'd like to put here.

Sheet Music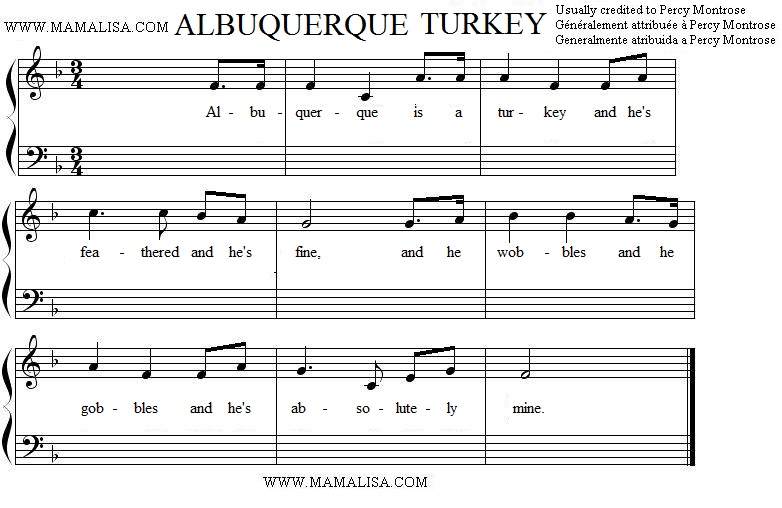 Thanks and Acknowledgements
Thanks to Lila for the drawing!