"Here's a round we used to sing." -Nancy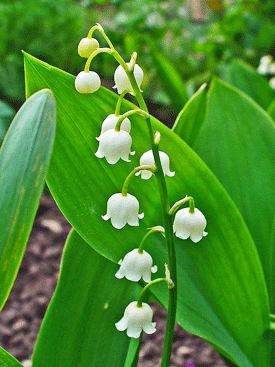 White coral bells upon a slender stalk
Lilies of the valley line my garden walk.
Oh, don't you wish that you could hear them ring?
That will happen only when the fairies sing.

Many thanks to Nancy Membrez for sharing this song with us and for singing it!
Sheet Music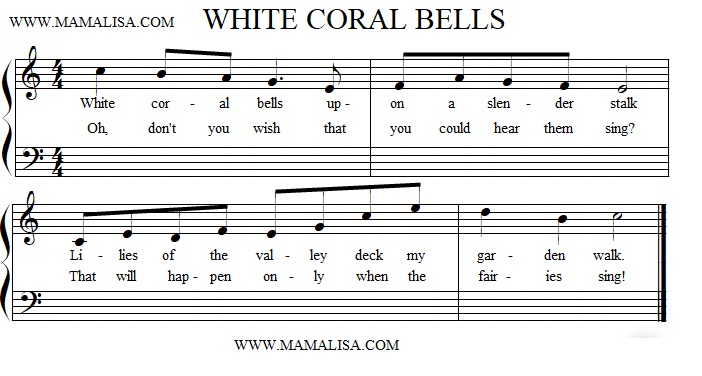 Thanks and Acknowledgements
Image: Wikipedia
Thank you!