The song Dunderbeck can be found in print in the late 19th century. Different versions exist, some which ignore the 1st verse and start with the chorus.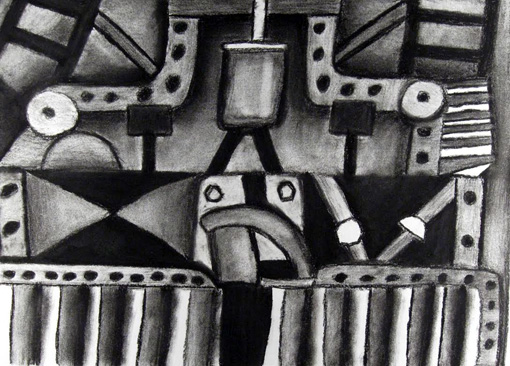 There was a strange old butcher, who's name was Dunderbeck.
He was very fond of sausage-meat, and sauerkraut and speck.
He made the finest sausages, that ever you did see,
Till one day he invented a sausage-meat machine.

(Chorus)
Oh Dunderbeck! Oh Dunderbeck! How could you be so mean!
To ever have invented the sausage-meat machine;
Now all the rats and pussycats will nevermore be seen;
They've all been ground to sausages in Dunderbeck's machine.

One fine day a little boy came walking in the store,
He bought a pound of sausages and laid them on the floor;
The boy began to whistle, he whistled up a tune,
The sausages they jumped, they barked, they danced about the room.

One day the thing got busted, the darn thing wouldn't go,
So Dunderbeck he crawled inside to see what's wrong you know;
His wife, she had the nightmare, and walking in her sleep,
She gave the crank one heck of a yank, and Dunderbeck was
meat.

Comments
"Dunderbeck" is a camp song and a Boy Scout song.

Thanks and Acknowledgements
Thanks to Joann for pointing out this song to us!

Many thanks to Gracie Gralike for the illustration.