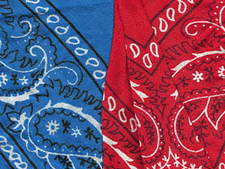 Juego en círculo
Circle Game
Doña Inés,
¡qué linda señorita
pero qué maldad!

Usaba falda blanca*,
pañuelo americano**
de 1963.

Un día se cayó
y se desmayó,
y de la boca le salieron:

(A este punto, los niños y Doña Inés se paran. Doña Inés enseña, con cada palabra cariñosa, a los niños uno tras otro.)

"Mi vida",
"mi cielo",
"te quiero"
y "mi amor".
Miss Ines,
What a beautiful young lady,
But what a hellfiend!

She wore a white skirt*,
And American kerchief**,
from 1963.

One day she fell
And fainted,
And out of her mouth came...

(At this point the children and Doña Inés stop moving. Doña Inés points, with each endearment below to the children one after the other:)

"My life",
"My everything",
"I love you",
And "My lovely".
Notes
*Variation: Usaba falda blanca = Usaba falta larga (She wore a long skirt).
**A Bandana
Game Instructions
This is a Circle Game: The children go in a circle singing and clapping. Doña Inés is in the middle, twirling sassily to the song's rhythm, usually blindfolded with an American headkerchief (a bandana), like these, because everybody used to have one. If possible, they'll also have another one in the hand and will be shaking it. Sometimes the clapping children go round and round but in the opposite direction that Doña Inés' twirls.

The last child pointed to goes running out of the circle, and Doña Inés runs after him. If Doña Inés catches him, he's the new Doña Inés. If Doña Inés doesn't, the child who is Doña Inés starts all over again. A friend told me in her neighborhood, Doña Inés could whip with the handkerchief in the hand when chasing, and if it whipped you, that counted as tagged. -Edith

Many thanks to Edith I. C.-P. V. for singing this song for us.
Thanks and Acknowledgements
Many thanks to Edith I. C.-P. V. for contributing and translating this song and for contributing the instructions.
¡Muchas gracias!