Oh, How Lovely is The Evening
Oh, how lovely is the evening, is the evening,
When the bells are sweetly ringing, sweetly ringing!
Ding, dong, ding, dong, ding, dong.

In the video below, the song is sung in 4/4 time. It's traditionally sung in 3/4 time.


Sheet Music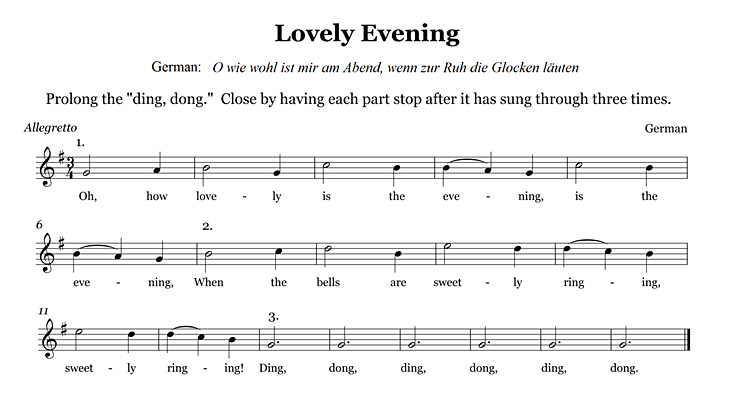 Thanks and Acknowledgements
Thanks to Julia for writing about the time signature.