Children chant this rhyme when the ice cream man comes and when they're going to have ice cream. The first "I scream" is a play on words since it sounds like "ice cream".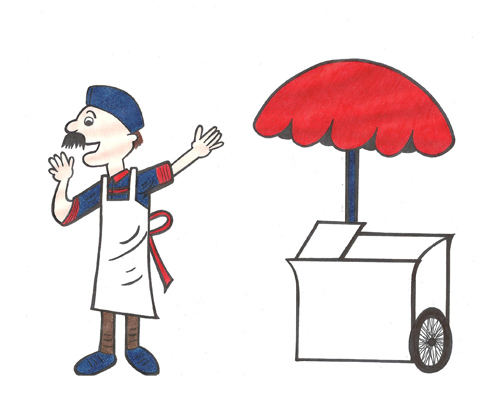 Ice cream, you scream
We all scream for ice cream.

Thanks and Acknowledgements
Many thanks to Gracie Gralike for sharing her wonderful illustration!
Thanks so much!