"This was one of my father's favorites. Born in 1921, I'm sure he got it from his father who was from rural Northwest Connecticut. They both had a slew of these ditties..." -Tom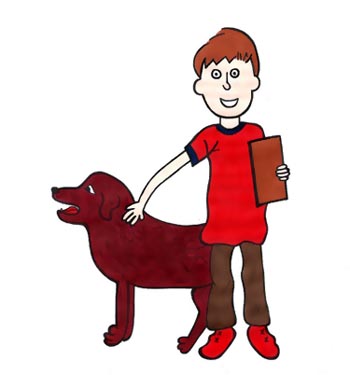 I Had a Dog and His Name Was Jack
I had a dog and his name was Jack,
Followed me down to the railroad track,
Along came a train with a Choo Choo Choo,
Cut my poor dog's tail in two.
Notes
"That was it, but he would howl like an injured dog after it." -Tom
Comments
There are variations of this rhyme that are chanted as a military cadence.

Thanks and Acknowledgements
Many thanks to Tom for sharing this rhyme with us!

Many thanks to Gracie Gralike for the illustration!