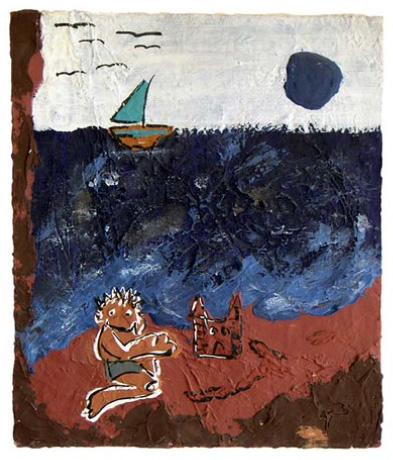 Byanswahn - Byanswahn
A Boat Song
Children's Song
Children's Song
Ō-Ō Byanswahn blay Tanner tee-o-o.
O Byanswahn jekah jubha.
De jo Byanswahn se kah jujah dai.
Ō Byanswahn blay dai Tanner tee-o-o.
Oh boat, come back to me.
Since you carried my child away,
I have not seen that child.
Oh boat come back to me.
Notes
If anyone knows the tune to this song, please email me. Thanks! -Mama Lisa
Comments
This rhyme can be found in Negro Folk Rhymes, Wise and Otherwise, with a Study by Thomas W. Talley of Fisk University (1922).

Here's the text from the section of the book where this song can be found: "The rhymes... 'Sai Boddeoh Sumpun Komo,' and "Byanswahn-Byanswahn" were kindly contributed by Mr. John H. Zeigler, Monrovia, Liberia, and Mr. C. T. Wardoh of the Bassa Tribe, Liberia. They are natives and are now in America for collegiate study and training...." Later it said, "The following child's play rhyme in Baluba with its translation was contributed by Mrs. L. G. Sheppard, who was for many years a missionary in Congo, Africa."

We're not sure if this rhyme is from Liberia or Congo and which language it's in. If anyone can confirm the language, and/or country of origin, please email me
Thanks and Acknowledgements
Image: Días de playa (Niños galleta) by Daniel Lobo.
Twasakadila!