Cootie Shot Rhyme

Candace sent me this rhyme with a note: "The rhyme for giving a 'Cootie Shot!'... (recited) while making the appropriate shapes, usually traced on a child's arm."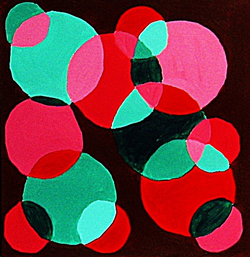 "Circle circle, dot dot,
Now you've got a cootie shot!"
"Circle circle, square square,
I don't have them anywhere!"
Thanks and Acknowledgements
Many thanks to Candace Marie for contributing this rhyme.

Thanks to Gracie Gralike for sharing her drawing of Circles!