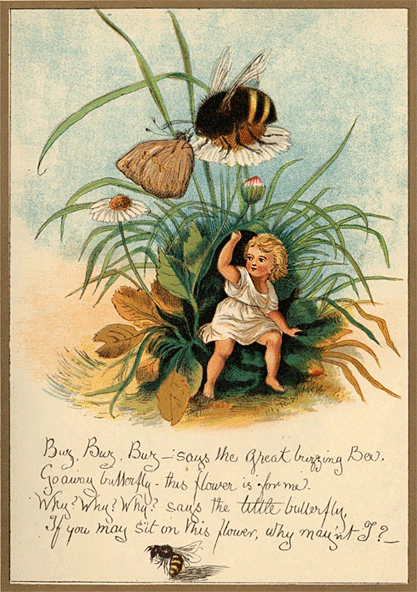 "Buzz, Buzz, Buzz" - Says the Great Buzzing Bee
"Buzz, Buzz, Buzz," says the great buzzing bee.
"Go away butterfly – this flower is for me."
"Why? Why? Why?" Says the little butterfly.
"If you may sit on this flower, why mayn't I?"

Recited by Lisa Yannucci.
Thanks and Acknowledgements
This rhyme can be found in On the Tree Top by Clara Doty Bates, illustrated by F.T. Merrill and Jessie Curtis (Boston, 1881).
Thanks so much!