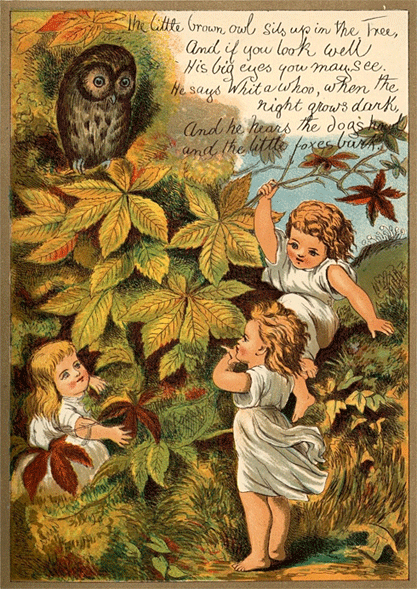 The Little Brown Owl Sits Up in the Tree
The little brown owl sits up in the tree,
And if you look well his big eyes you may see.
He says Whit-a-whoo when the night grows dark,
And he hears the dog howl and the little fox bark.
Thanks and Acknowledgements
This rhyme can be found in On the Tree Top by Clara Doty Bates, illustrated by F.T. Merrill and Jessie Curtis (Boston, 1881).
Thanks so much!