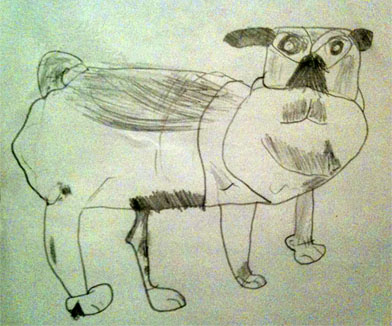 I Had a Little Doggy That Used to Sit and Beg
I had a little doggy that used to sit and beg;
But Doggy tumbled down the stairs and broke his little leg.
Oh! Doggy, I will nurse you, and try to make you well,
And you shall have a collar with a little silver bell.


Thanks and Acknowledgements
This rhyme can be found in The Young Folks Treasury, Volume 1, edited by Hamilton Wright Mabie, Edward Everett Hale, and William Byron Forbush (New York, 1909).

Thanks to Lila for the wonderful illustration!
Thanks so much!