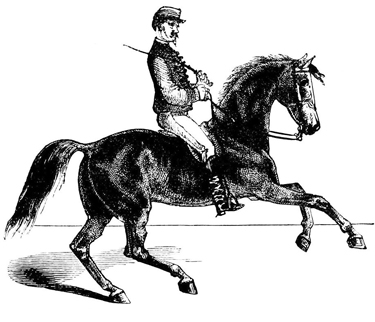 Reiter zu Fouss
Eng Schossel voll Mouss
Reiter zu Päerd
Eng Schossel voll Äerd
Reiter zu Feld
Eng Schossel voll Geld.
Rider on foot
A bowl full of kale
Rider on a horse
A bowl full of earth
Rider in the field
A bowl full of silver.
Comments
Jo wrote, "Here are some Moselle rhymes in Luxembourgian Franconian". Moselle is a district in Lorraine, France, near Belgium, Luxembourg and Germany.
Thanks and Acknowledgements
Many thanks to Jo Nousse for contributing this rhyme and translating it into French and to Monique Palomares for the English translation.