June 30th, 2011
Karen Mackenzie wrote to me looking for help with a song called Kouralengay.  It's most likely from Tanzania or West Africa.  Here are the lyrics, midi tune and score…
Kouralengay kalenkana
Chum chum pa
Koura lengay kalenkana
Chum chum pa
Ona ding onka
Ding ding ding

Midi Tune of Kouralengay Kalenkana

Listen to a recording of this song here.
Karen wrote:
I have come across this song in two separate books and one claims it is from Tanzania.  Can you confirm or deny this for me and if it is, what do the words mean and what is the origin?

…Yes, this book [where it can be found] is Music in the Early Years by Susan Young but I originally found it in Lucinda Geoghehan's "Song and Rhymes for Middle Years".  The trouble is, I have learnt that picking up songs from people and authors who are not directly from the source, all sorts of misunderstandings and assumptions can occur!!!

Best wishes

Karen
If anyone can let us know specific countries where this song is sung, please comment below.  We would also like to find out what language it's in and what it means. 
Thanks in advance!
Mama Lisa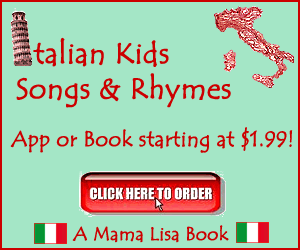 This artilce was posted on Thursday, June 30th, 2011 at 3:37 pm and is filed under African Children's Songs, African Music, Children's Songs, Countries & Cultures, Kouralengay, Music, Questions, Tanzania. You can follow any responses to this entry through the RSS 2.0 feed. You can leave a response, or trackback from your own site.
One Response to "Can Anyone Help with the African Song Kouralengay?"
A. Ridge Says:
February 1st, 2012 at 12:06 pm

I found this song in Silver Burdett's Making Music and it is listed as a "game song" from Tanzania. The way they show the title is "Kou ri lengay (The Strength of the Lion)."
This version of the song ends with english words: O the strength of the lion is in his tail (chanted 4 times).
Leave a Reply