"Isa lei" is an exclamation of regret.

Below is an English version of the song, not a literal translation.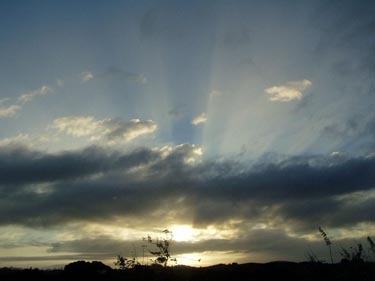 Farewell Song
Farewell Song
Isa isa vulagi lasa dina
Nomu lako au na rarawa kina
Cava beka ko a mai cakava,
Nomu lako au na sega ni lasa.

(Chorus)
Isa lei, na noqu rarawa,
Ni ko sana vodo e na mataka
Bau nanuma, na nodatou lasa,
Mai Suva nanuma tiko ga.

Vanua rogo na nomuni vanua,
Kena ca ni levu tu na ua,
Lomaqu voli me'u bau butuka
Tovolea ke balavu na bula.

(Chorus)

Domoni dina na nomu yanuyanu,
Kena kau wale na salusalu,
Mocelolo, bua, na kukuwalu,
Lagakali, maba na rosi damu.

(Chorus)


Isa, Isa you are my only treasure;
Must you leave me, so lonely and forsaken?
As the roses will miss the sun at dawning,
Every moment my heart for you is yearning.

(Chorus)
Isa Lei, the purple shadow falling,
Sad the morrow will dawn upon my sorrow;
Oh, forget not, when you're far away,
Precious moments beside dear Suva Bay.

Isa, Isa, my heart was filled with pleasure,
From the moment I heard your tender greeting;
'mid the sunshine, we spent the hours together,
Now so swiftly those happy hours are fleeting.

(Chorus)

O'er the ocean your island home is calling,
Happy country where roses bloom in splendor;
Oh, if I could but journey there beside you,
Then forever my heart would sing in rapture.

(Chorus)


Notes
Pronunciation:

g = ng (in the middle of a word)
d = nd (mid word)
c = th
ba = mba

Here's my try at translating the first verse and chorus:

Oh Woe

Oh, oh, sincere, content visitor,
Your leaving will bring me unhappiness
Why ever you came
I'm not content that you go.

(Chorus)
O woe, my unhappiness
Because you depart in the morning.
Think of how content we were
In Suva, you will be remembered.

If anyone would like to send a literal translation, please email me. Thanks! Mama Lisa

Let us know what you think!
If you feel any comment below is inappropriate, please email us. Thanks!