Children's Song
Children's Song
Mireu allà dalt en els estels que hi ha
És un gros animal Que en bicicleta va
És un elefant I doncs que us penseu!
Té una cua al darrera i una otra al davant
Look up there in the stars what is there
It is a big animal that rides on a bicycle
It's an elephant, what else could you think!
It has one tail behind and another in front.

Many thanks to Alicia Calvo for contributing and recording this song for us.


Sheet Music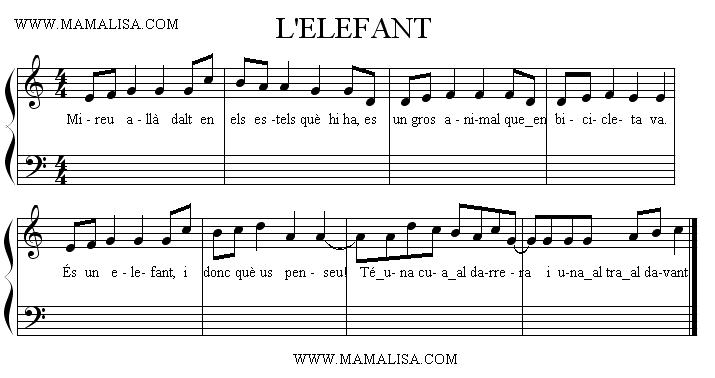 Thanks and Acknowledgements
Translation: Mama Lisa and Tatie Monique
Moltes gràcies
Let us know what you think!
If you feel any comment below is inappropriate, please email us. Thanks!