This one you say when you go trick or treating on Halloween...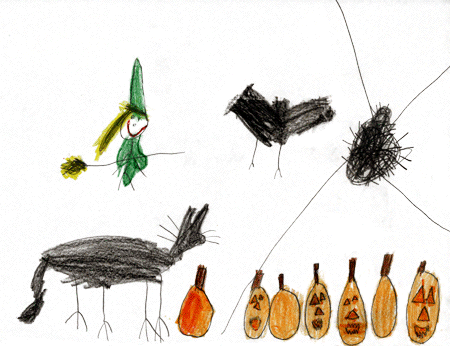 Trick or Treat!
Smell my feet!
Gimme something,
Good to eat!
Comments
This year my kids have been adding:

If you don't,
I don't care,
I'll pull down
Your underwear!

Hear an mp3 of the long version of Trick or Treat

Fortunately, they didn't say it at anyone's door while trick-or-treating!

-Mama Lisa (October 2007)


Let us know what you think!
If you feel any comment below is inappropriate, please email us. Thanks!