This is a Carnival song and also a finger play.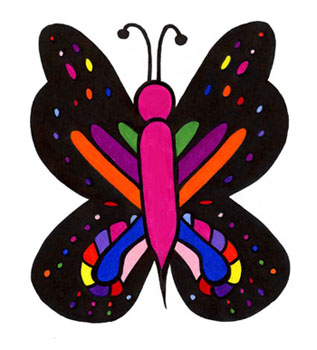 Papiyon volé

Fly Butterfly
Carnival Song
Carnival Song
(Guadeloupean Creole)
(English)
Papiyon volé
Sé volé nou ka volé.
Fly butterfly,
We can do nothing but fly!
Game Instructions
Move your hands like a flying butterfly.

Thanks and Acknowledgements
Many thanks to Gracie Gralike for the illustration!