Nauru has a population of about 9,500 people. It's the world's smallest independent republic. No one knows where the Nauruans originally come from since their language is unlike all of the other languages in the Pacific region.

Below you can listen to a beautiful Nauruan song...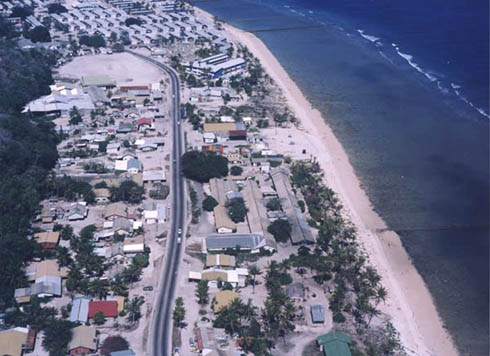 Oh Bwio Eben Bwio
Oh Bwio Eben Bwio
Traditional Song
Traditional Song
If anyone can provide the Nauruan lyrics to this song, please email me.

Thanks! Mama Lisa

(Si quelqu'un connaît les paroles nauruanes de cette chanson, merci de nous écrire !)

(Si alguien conoce la letra nauruana de esta canción, gracias por escribirnos.)
If anyone can help with an English translation, please email me.

Thanks! Mama Lisa

Thanks and Acknowledgements
Image: Nauruan districts of Denigomodu and Nibok.
Tubwa kor!